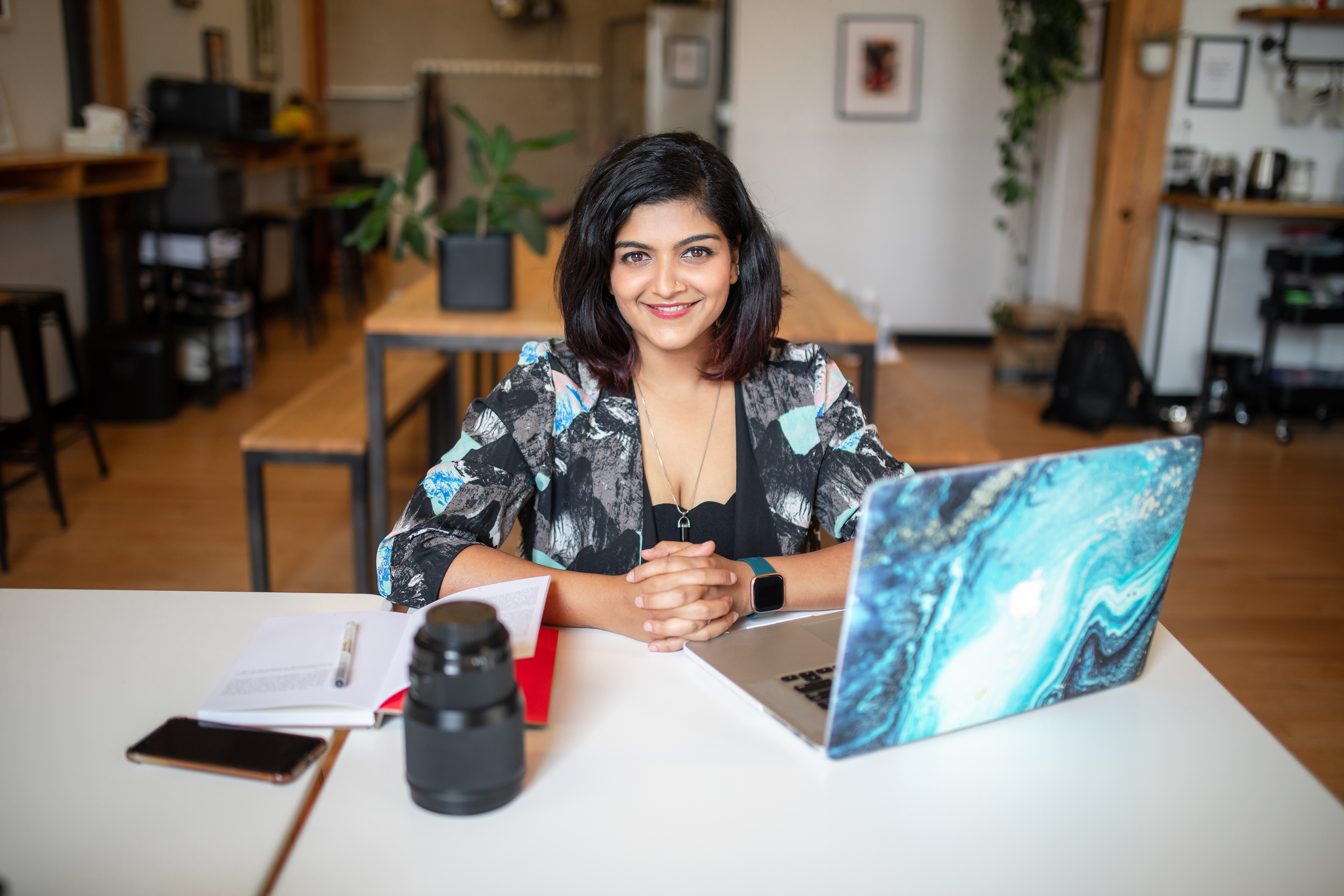 I'm Tanvi, founder of Sku Studio
I've been a photographer for 10 years and I have created thousands of visual assets for local and international brands in India & Canada. 
I believe great quality photography should be accessible to all entrepreneurs. 

My team and I are looking forward to creating high quality photos that will engage with your customers and boost your online sales. 
90% of Canadian online shoppers own a smartphone and almost 60% have used it to buy something online*
Most consumers research products before they buy. Now more than ever, it is of utmost important that brands make their presence felt with great photos and videos of their products. 
This is where we come in. 

As a photographer with a degree in advertising communication, not only do I understand consumer behaviour, I know how to create content that will appeal to your potential customer. 
Sku Studio consults and works with branding experts, social media mavens & photo editors that aid us in helping you achieve your business goals. 
Sku Studio will conceptualize, produce and execute photoshoots for your brand and help boost your brand's online image. 
Feel free to get in touch with us and let's chat about how we can take your brand to the next level!
Sounds great! How do I get started?
STEP 1: CONSULTATION
We begin by setting up a discovery call so I can learn about your brand and your visual asset requirements.  
Shoot me a message here and we can set up a time to chat. 
STEP 2: STRATEGY
Identifying the visual style of your brand, & creating a mood board that best reflects the vibe of your brand. 


STEP 3: SHOOT
Once we have agreed on a style and number of images for your brand, you ship the products to my studio where I will shoot them. 


STEP 4: SHORTLIST GALLERY
Upon completion of the shoot, I will share a beautifully displayed gallery of images from the shoot for you to make your selections. 


STEP 5: DELIVERY
Final images are edited, sharpened & colour corrected to bring out the best quality. The photos are sized to your requirements so all you need to do is upload them to your pages. :) 


Each package is delivered with high quality, non-watermarked images that are free to use across ecommerce platforms as well as to showcase and promote your products on social media.